Music Connection will be bringing you several great new features starting in May and June, so instead of featuring a specific genre this month, we will continue our mission to celebrate ALL local music in May while we focus on updates to our website and plans to bring you the BEST local music resources!  To start this month off, we thought we'd give you a sneak peak at some of the upcoming changes we've been hinting at!
Music Connection is now offering flier design and promotion!   We normally charge a small fee for these services, but IN MAY ONLY,  if you are ANY Dayton area band/act (+/- 30 miles) with a local show in May, tag "Music Connection-Dayton" on your flier on Facebook and share it on our wall this month, and we'll add it to our website footer all month at no charge!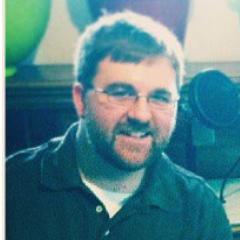 We're also proud and excited to announce that we'll be continuing to work with and formalize our relationship with local writer, Tommy Johnson, to bring you interviews with local bands and artists.  In May, Tommy will be bringing you a great article about local band, Able Danger, and will be actively planning interviews for the next several months! If you are interested in having your band interviewed in the next few months, please send your EPK to DaytonMC@Live.com!  Additionally, plans are coming together to begin a new,
monthly "Venue Spotlight" featuring reviews and more about your local music hot spots!  We have received great response whenever Tommy posts a new piece, so we are looking forward to all the great highlights he'll be delivering!

More new and exciting news is that starting in June, we'll be working with local Business, Entertainment, and Intellectual Property Law attorney, Melissa Replogle, to bring you a fantastic informational series dedicated to local music and musicians!   We met with Melissa in late April where she told us how much she loves to work with local acts, so we're extremely excited to start releasing more details about this new feature soon!
Our last major announcement is about our website and coming upgrades.   Several major changes to the website are in the planning process including: upgrading the Local Resource Directory into an easy-to-use, searchable database;  creating a complete listing of local shows in one place;  creating a mobile app  to access local shows, video, music, and resources on your phone or tablet.
Currently, the conversion of the Directory into a searchable, easy-to-use database is our top priority, and we hope to have this completed and launched by the end of June.   The additional upgrades are currently more long-term and not as far along in development due to cost and assistance, but a basic plan to keep these projects moving forward is in place.
We are still looking for the right designer though to help us complete our database design and launch!  Our ideal designer would be local; have experience in not only designing a database and the front-end but also in its online and maintenance applications; have a creative streak; be willing to work with us on payment in order to make a good local community feature into something great!    If you or someone you know might be interested in working with us, please contact Kimberly Weiss at DaytonMC@Live.com as soon as possible!
There are also several other ideas in the works that we can't talk about just yet, but we hope the ideas never stop!  It's a cool feeling creating bigger and better ideas for the community, helping make new connections, and finding new people all the time who want to be involved because they love local music!   Thank you for your continued support, and as always, let us know what YOU think in the comments below or on our website at www.musicconnectiondayton.com.